The Pick: This particular film has been on my radar for some time now. I remember watching a full trailer for it around the time that it originally dropped on Netflix, and I recall being intrigued by it even then. I think I may have read some less favorable reviews for the film, which resulted in delaying my watching of it, but that's what Shocktober was built for!
The Film: I Am the Pretty Thing That Lives in the House begins with the introduction of our protagonist, Lily Saylor. Lily is a twenty-eight year old hospice nurse that has come to an old country farm house to serve as caretaker for the elderly Iris Blum, a famous author of horror and mystery stories. We know that Lily is twenty eight years old because she tells us soon after we first meet her in a sort of narrator voice over, which becomes the primary method of exposition delivery throughout the film. Chillingly, after telling us her age, Lily also tells us that she "will never be twenty nine."
The artifice of Lily acting as our narrator, guiding us through this haunted tale, worked tremendously well for me. Although the styles are different, I was reminded of the sensibilities of noir, but here applied to a Gothic horror story. Much like a classic noir, much of the narrator's monologue lacks subtly but is delightfully hard-boiled, or on the nose. There is a sense of poetry to much of it: I have heard myself say / that a house with a death in it / can never again be bought / or sold by the living / it can only be borrowed from the ghosts / that have stayed behind.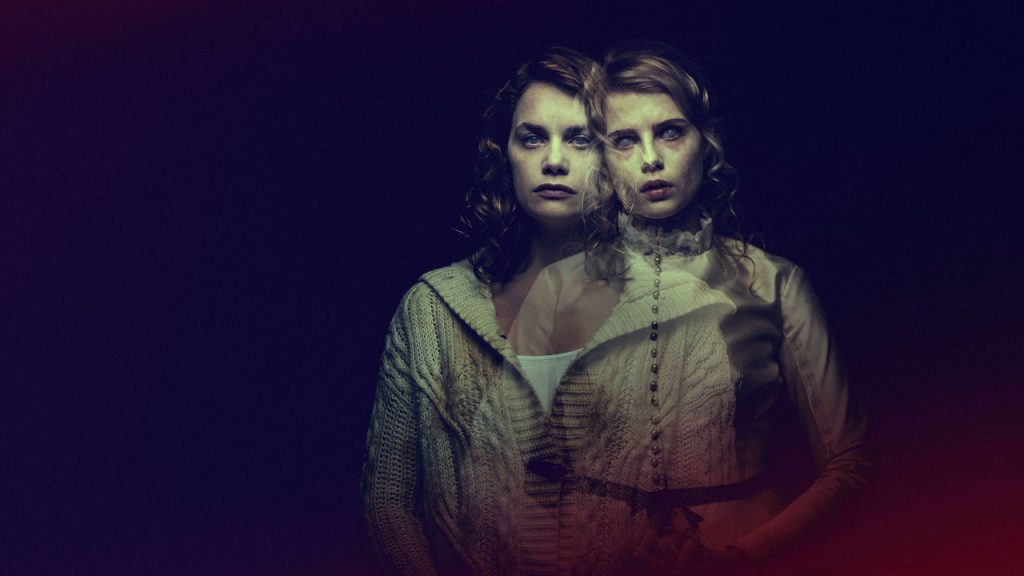 There are dueling veins of wonder and terror running throughout this steadily paced film. The tale that unfolds is deliberate, and depending on your tastes, you might accuse the film of being slow. No doubt, this is a ponderous film, but it invites you to soak in its wonderful atmosphere and palapable mood. In modern horror cinema, films of this ilk are few.
From Lily's first night in the house, things are amiss. Small items are off: a carpet in the downstairs foyer is found with its corner constantly folded over; an ancient television can never quite find a steady signal; the receiver of a telephone is pulled by its cord and wrenched from Lily's hands; a troublesome mold spot begins to grow on one of the walls in the downstairs hallway.
I think to say much more regarding the events of the film would be to give too much away. I Am the Pretty Thing That Lives in the House is a finely crafted, atmospheric ghost tale. It won't appease those looking for a special effects showcase, like the Insidious or Conjuring films. Honestly though, there are enough movies like those. The best thing I can say about I Am the Pretty Thing That Lives in the House is that I don't see nearly enough films like it.
Fans of Shirley Jackson need apply.
Four stars.